Shopping Cart
Your Cart is Empty
There was an error with PayPal
Click here to try again
Thank you for your business!
You should be receiving an order confirmation from Paypal shortly.
Exit Shopping Cart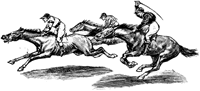 CPRA advocating on behalf of those seeking a remedy to adversity that is beyond their control
The Environment, Resources and Development (ERD) Committee of the Parliament of South Australia approves Minister Rau's  plan for the development of high rise apartments on the Woodville community's former St Clair Reserve.
On Wednesday 4 December 2013 CPRA was given a brief time by Presiding Member Ms.M.G.Thompson MP to give oral evidence to the ERD Committee.

The CPRA view presented was that the Development Plan should be rejected or at least deferred until Parliament receives the report of the sitting Parliament Select Committee inquiring into the St Clair precinct.
The CPRA issues of concern are:-
Prudential investigation needed. The purchase by the Government of portion of the former "Actil" industrial site from the JV, the subsequent "like for like" swap of this land for portion of the Council owned St Clair Reserve along with the option of the JV to purchase this site (with accrued funds from the previous transaction essentially gifting the land to the JV ) requires prudential investigation.

Traffic Policy. The entry /egress of traffic to the development area coupled with the trans-precinct movement over laid on the general Woodville Road/ Torrens Road/ Cheltenham Parade peak traffic requires completion of a regional change traffic impact study.

TOD v Park and Ride. No adequate plan for Park and Ride is addressed to facilitate increased convenience for the use of public transport from the Woodville Station.

Increase in commuters. The low level increase in the number of commuters arising from a Woodville Station Transit Orientated Development was presented to the Select Committee. The definitive report is the Universityof South Australia Masters Thesis by Alexander Mokwinski.

Site Contamination. Information obtained by FOI (Council Document 11/280006) confirms the consequences of a site contamination audit report St Clair Recreation Reserve Woodville Road Allotment 1. In particular "The EPA recommends that council defer any decisions relating to planning and development issues relevant to the site until the status of the audit report is confirmed by the EPA". CPRA has no further information available.

Community quarantined from effectual participation. With the commencement of the Local Government Act 1999, the community belief was "The intention of the Act is to create a system which protects the interests of the community in the land for which councils are the custodians, for current and future generations and also to build community consensus about the future management and use of such land; Hon. Dorothy Kotz MP, 31 October 2000". The St Clair precinct including the Woodville Station DPA , in itself a clear misnomer, has failed this test.

There is sufficient evidence based material before the Parliament of South Australia to cause serious concern in the community to the piecemeal development in the St Clair precinct with a perceived loss of amenity for Woodville residents with eventual adverse financial consequences for the ratepayers in the City of Charles Sturt.

 

 

 

Categories: Events

0

/