Shopping Cart
Your Cart is Empty
There was an error with PayPal
Click here to try again
Thank you for your business!
You should be receiving an order confirmation from Paypal shortly.
Exit Shopping Cart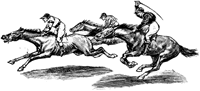 CPRA advocating on behalf of those seeking a remedy to adversity that is beyond their control
CPRA has recommended the following Budget Bids for inclusion in the 2019/2020 Budget.
1. The re-instatement of the two raised Memorial Garden beds in the Woodville Road/Port Road intersection Plantation. These gardens were established in memory of the workers of the Corporation of Woodville and as a historic entry "garden city" statement to Woodville.
2 Priority be given to implementing the Torrens Road Storm Water Management Plan providing flood protection for properties downstream from the St Clair wetlands. This bid is required to accommodate the overflow of the Charles Sturt responsible flood water from the St Clair wetlands during extreme rainfall events.
3. Initiate the design and plan the construction of the Railway Station St Clair War Memorial Park in the 1.3 ha of the State Government promised RenewalSA land gifted as Community Land to the Charles Sturt Council.
4. Completing the surface sealing of the Woodville Railway Station "Park and Ride" section of the existing car park. The unsealed surface and lack of storm water drainage of this car park has been neglected too long as a wet weather hazardous area.
5. If the Aveo Nursing Home and Retirement Village does not proceed then Council to formally negotiate with the State Government (or the current owner) of the "swapped" 4 ha of St Clair War Memorial Park to transfer the land back to Charles Sturt Council at current market value.
6. Woodville Ward roads included in the City Wide $11.338 million Road renewal budget for 2019/2020.

Categories: None
/